Clinic Blog
Consumers are looking increasingly toward alternative models of care as the cost of healthcare in the U.S. has risen to be one of the highest in the world. Public concern over the prescription opioid addiction crisis, antibiotic resistant strains of infectious bacteria, and general mistrust for a medical system that is seen as increasingly mired in a poorly regulated and profit-driven framework has contributed to this trend. Traditional Chinese Medicine is uniquely positioned to fill this demand for alternative healthcare. With its...
read more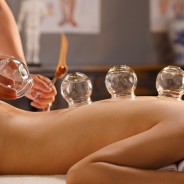 We've been getting a bit of buzz in the clinic lately about cupping. The recent coverage of the Olympics has shown some athletes sporting dark circles that look like bruises over various joints and muscle groups. This raises questions, and sometimes eyebrows, in the public at large. The answers to the questions I get the most are: no, it doesn't hurt (if you like massage you'll like cupping) and; yes, it seems to help pain and recovery from certain types of injuries. Cupping is performed by creating a state of partial vacuum within a special...
read more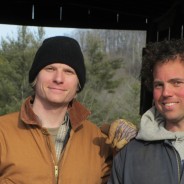 This spring, while we're all out in the garden planting peas and lettuce, some of our neighbors will be planting zhi mu, jie geng, and huang qi instead. That's because eleven local farms have signed on to be part of a new initiative to expand the Chinese medicinal herb-growing program at The Blue Ridge Center for Chinese Medicine (BRCCM). Our area has the same latitude and altitude as most herb-growing regions in China, and the demand for safe, reliable sources of Chinese medicinal herbs is booming. Traditional doctors have used Chinese herbs...
read more
Join us to create a Local Food group! Let us explore ways to replenish, rejuvenate, and revitalize our health simply through the meals we prepare. Learn about caring for your self and your family in the easiest and most enjoyable way possible: by the food you feast on. In this introductory gathering, Eva Jo Wu (advanced Rolfer and founder of Roanoke Foods Co-op) will guide us through foundational concepts of health and wellness from the teachings of Dr. Weston Price and Dr. Sally Fallon-Morell, along with a Nourishing...
read more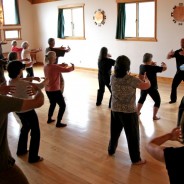 (2008 Floyd Press Article Excerpt) What do Martial Arts and Medicine Have in Common? You'll find the answer at the Blue Ridge Center for Chinese Medicine (BRCCM) where a small group practices a unique "family style" of Traditional Chinese Medicine that blends internal martial arts energy cultivation with traditional Chinese medical principles, to create a powerful system of health care for a broad spectrum of Floyd residents—farmers, artists and professionals alike. According to BRCCM's Executive Director Jason Redinbo, the merger of internal...
read more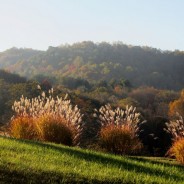 Volunteers cultivate many of the Chinese herbs we use in our formulas right here in our garden.
read more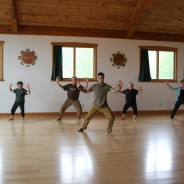 Cultivate inner discipline, mindfullness, and health and well being through the practice of internal martial arts such as Tai Chi and Qigong.
read more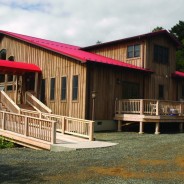 Located in Floyd county, we offer traditional Chinese health care services, martial arts, and educational programs to foster health and well being.
read more